Thursday, November 4, 2021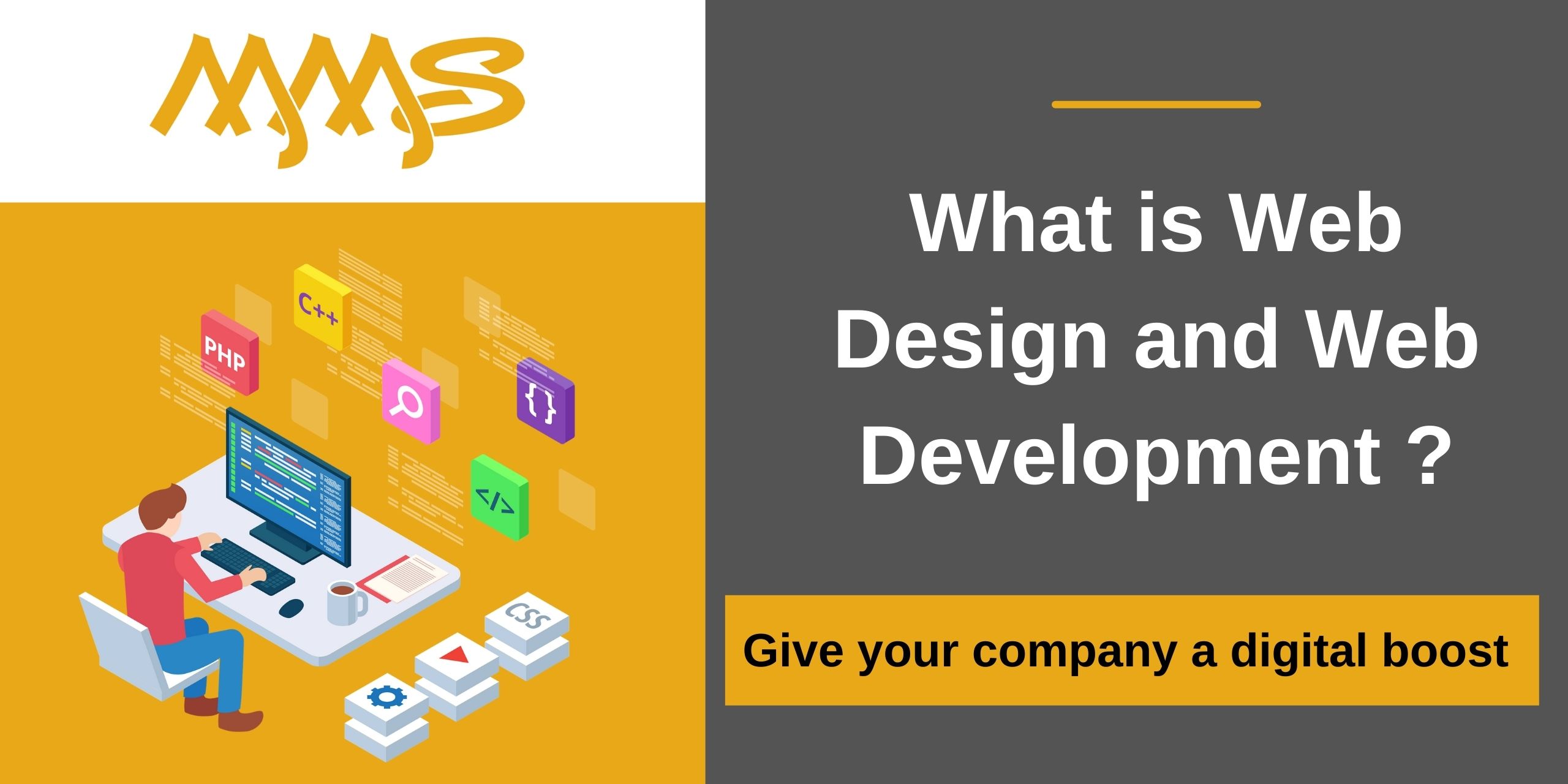 What is Web design and development and why your business needs it?
Regardless of industry, an online presence will aid your business and help it move forward and succeed.
An online presence starts with your website and is usually the first contact a customer will have with your business. Just like a shop window, you want your website to be visually engaging and welcoming letting potential customers know more about you, your products and services. Essentially how you benefit their needs and requirements.
Web design and development helps build your online presence and help to give you that edge you need to help you stand out from the crowd.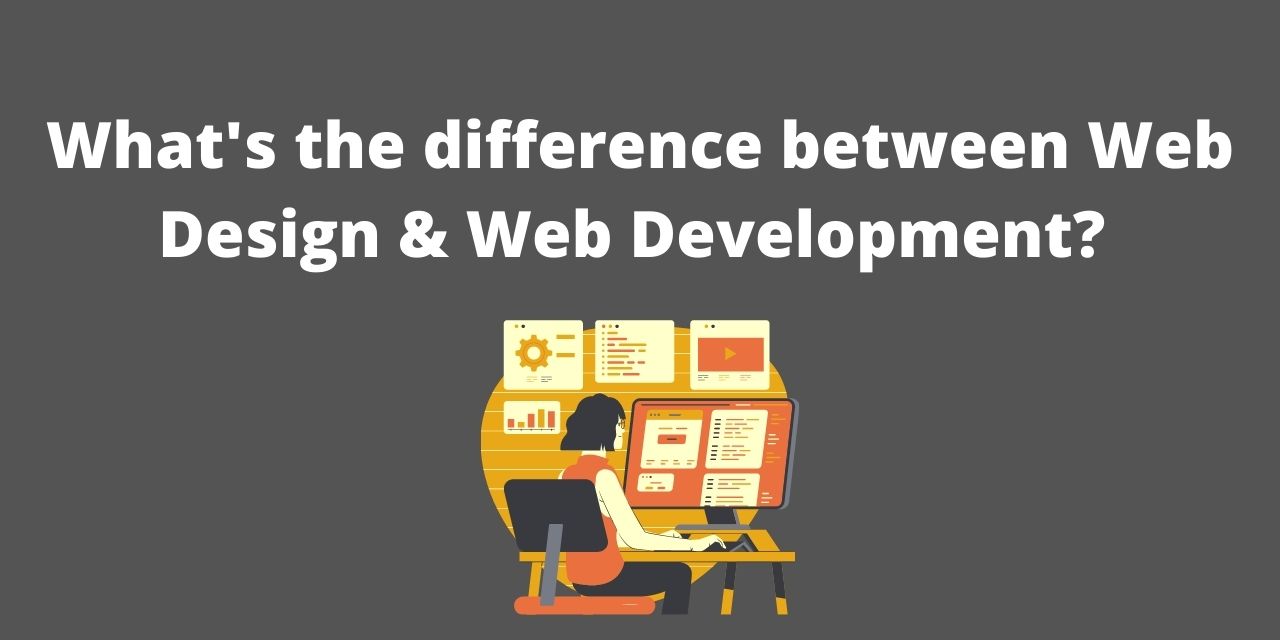 Web Design
Web design incorporates the following:
Appearance - colours, font, images and graphics
Layout - how the site is structured and displayed
User Experience - how the user interacts and what happens when they navigate the site
A good web design incorporates the above and is designed for desktop and mobile devices using a responsive design. Responsive design allows content to move dynamically, depending on screen size and is created for mobile first to deliver the right experience to the user.
Web Development
Once you have a site design, it needs building. Web development is the process of building and maintaining your website behind the scenes. Often referred to as "devs", the developers will create the site using a variety of coding languages, dependant on the task they need to complete.
There are two sides to web development and one cannot work without the other:
Back end – This is responsible for the website structure and data management, think of it as the brains of the operation. This is where the coding technologies such as HTML, PHP and MySQL are used to build the framework. Without the front end, it just appears as text or information.
Front end – This is what the user interacts with or sees, such as fonts, colours, menus etc. This uses the back-end framework and applies styles to the structure bringing the website to life adding functionality, and visual appearance by using languages such as CSS and JavaScript.
Think of these like a jigsaw, the back end is the pieces that are all mixed up, the picture is there but it does not make sense. The front end pulls all the pieces together to make the picture displayed.
A Full-Stack Developer combines both front and backend development and works seamlessly between the two.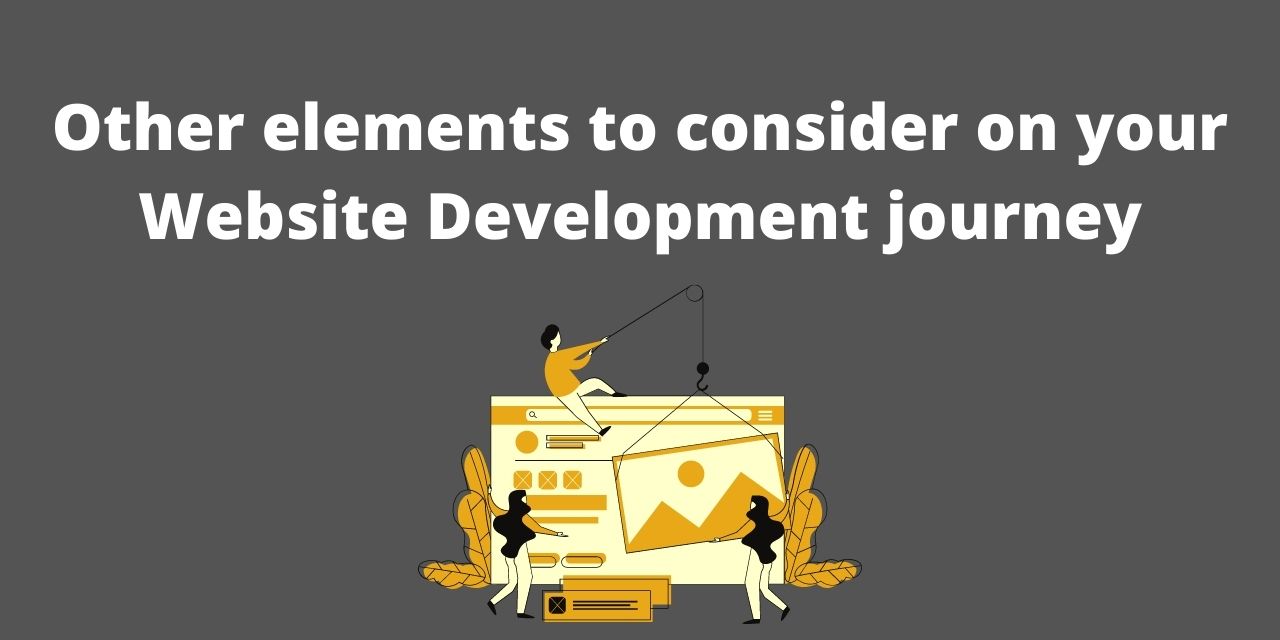 SEO (Search engine optimisation)
As well as needing an exceptional website to make your business stand out online, your potential clients or customers need to be able to find you. SEO or Search Engine Optimisation is the technology behind how people do this. Search engines use keywords from websites to help find what people are looking for.
The process of optimising your website is to provide relevant keywords to enable search engines to find you or your company.
Top Tip: Use a blend of content and techniques specific to you, your brand or your business and, your website will appear in front of the right people at the right time!
Copywriting and content
As well as SEO, your content helps drive traffic to your website. Using compelling content that matches your brand tone of voice can help to guide users through your website keeping them engaged for longer.
Branding
Your website should be built following your brand guidelines; incorporating your logo, graphics, font and colours to ensure consistency and build brand awareness.
As we mentioned earlier, you should think of your website as a digital shopfront or business card. Consumer behaviour has changed, and now people research a product, company or business online before making contact. Without a website or having one that does not function correctly, limits your business opportunities, as people will not be able to review your products, services, or find your business at all.
With a website, your potential reach is limitless. Not only can you reach likely consumers in your local area, but you could also expand nationally and globally. Alongside this, it also opens up collaboration opportunities with businesses that found you online.
Another benefit of having a website is the ability to gather analytics. This allows you to understand your customers better. By tracking their behaviour and following their journey, such as where they come from and how they interact with your site, you can use this information to improve your website performance and enhance the user experience.
Are you looking for a new site, or want to enhance your current one?
Here at MMS, we provide all of the services above and we can work with you to understand your core values, missions and goals to create a visually appealing website that reflects your business and gives your visitors the best experience possible.
You can learn more about our Web Development Services here or complete our contact form and one of our friendly team will be in touch.