Wednesday, December 1, 2021

It is almost that time of year again.… Mariah Carey, Slade & Wham have defrosted, the halls are decked with boughs of Holly, Sleigh bells are jingling, and Christmas lights are shining from homes, offices and, almost everywhere you go. As the work starts to become lighter for many, there is one person in particular who's work rate increases, Mr Santa Claus and his team of busy elves. But how has technology helped ease his workload on December 24th?
What are some of the changes?
Over the past 15 years, Christmas has changed dramatically with the aid of technology and the internet. People would start their Christmas shopping early to avoid the hustle and bustle of the high street during November & December, whilst others opted to wait for the sales to start and get their presents on Boxing Day. Nowadays, with the luxury of the internet, you are never more than a few clicks away from a sale, an offer or discount code. The sales are always on and, if you search hard enough, you are bound to find a good deal. Still don't have time to shop? Download a digital gift card for their favourite store. It makes ticking off that Christmas list a little easier.
Another benefit often overlooked is next day delivery; as if by magic, your prezzies can arrive on the doorstep the next day, not forgetting added luxury of getting the turkey with all the trimmings delivered too.

Remember sending Christmas cards? Forget writing them out by hand, adding postage stamps and waiting for the postie to deliver them, sometimes after the festivities. Now we send a card electronically, a Gif via instant messenger and, it's received almost instantly and shared with everyone at the same time. We share pictures of our trees, decorations and Christmas jumpers with just one click.
Another advancement in technology is video; we eat Christmas dinner, open presents and play charades with friends and family anywhere in the world with video calls. Gone are the days of recording family members on videotape for it only to be watched once. Now we catch that unforgettable family moment and share it on social media with the hope of becoming a viral star or meme. "Goodbye, You've Been Framed!".
Technology plays a massive part in our lives and, as we use these things daily, we can often overlook how beneficial they are to us during the festive season. It allows family and friends to come together, not just at Christmas but all year round.
With technology advancing so fast, what does the future hold? How will it change how we celebrate? Are avatars the norm, sitting at the dining table, or will AI Robots remove any hassle from cooking the dinner to ordering gifts from just a thought in your head?
Yes, it may seem a little far-fetched and futuristic but so did all the advancements we've made so far.
Our Christmas Card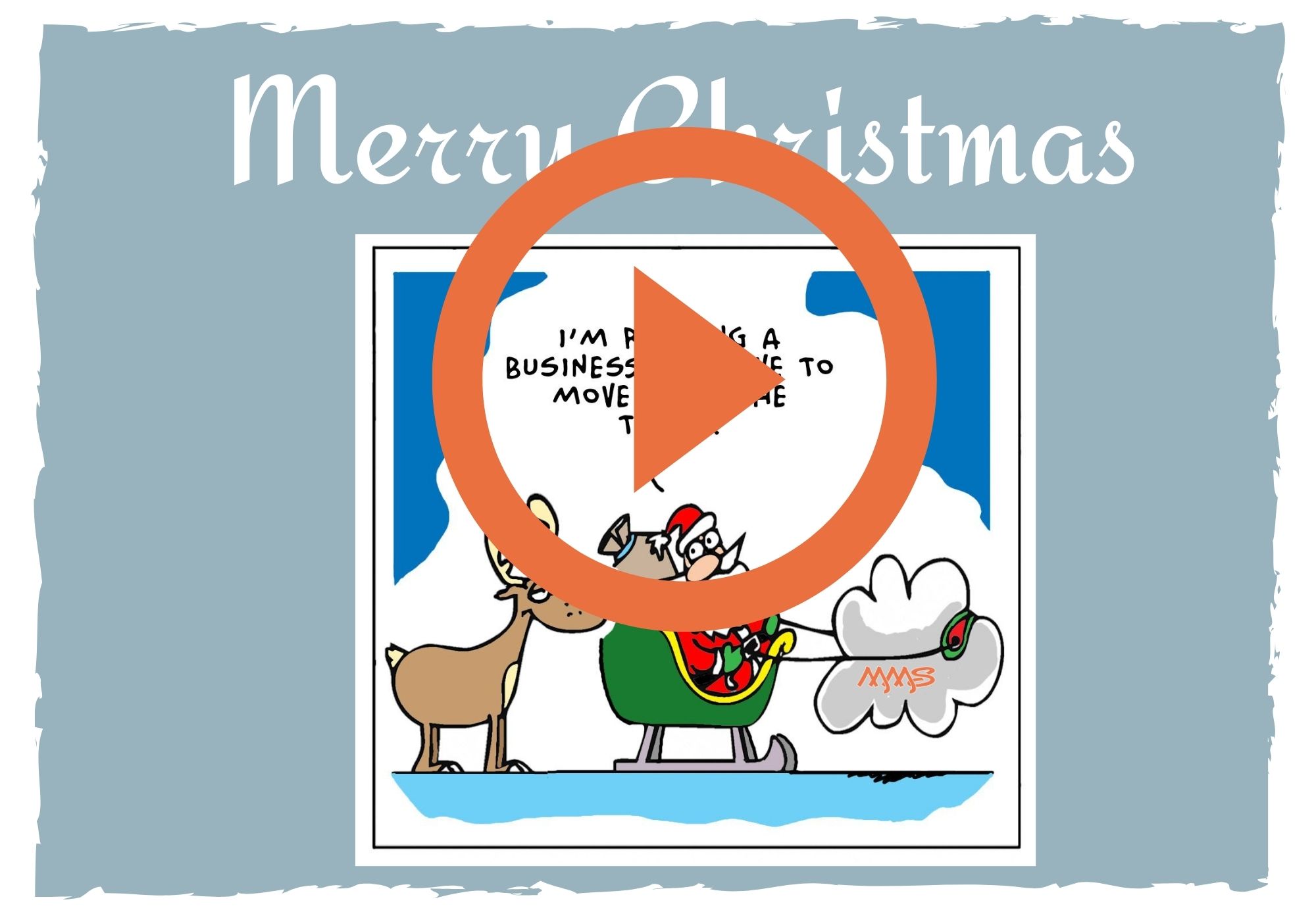 We wish you a Merry Christmas and a Happy New Year from everyone at The MMS Group.