Tuesday, February 1, 2022
We decided to delve into Windows 11 over the festive period and see what this new operating system offered.
From rounded corners to new icons in the file browser to under-the-hood optimisations and performance improvements, Windows 11 OS is designed to feel more MAC like compared to the traditional windows experience we are all accustomed to;
Overall, the features added to this OS have been created to help you become more productive and work more efficiently. We explored some of the changes below, which are more refinements than revolutionary.
Taskbar & Start Menu
The first change that hits you on first use is the centralised taskbar and re-designed start menu. It may take some getting used to, especially as this is the most significant change from previous versions. You can reposition this to the left if you prefer the traditional view. Right-click on the taskbar > open "Taskbar settings" > select "Taskbar behaviours" > select "Taskbar alignment".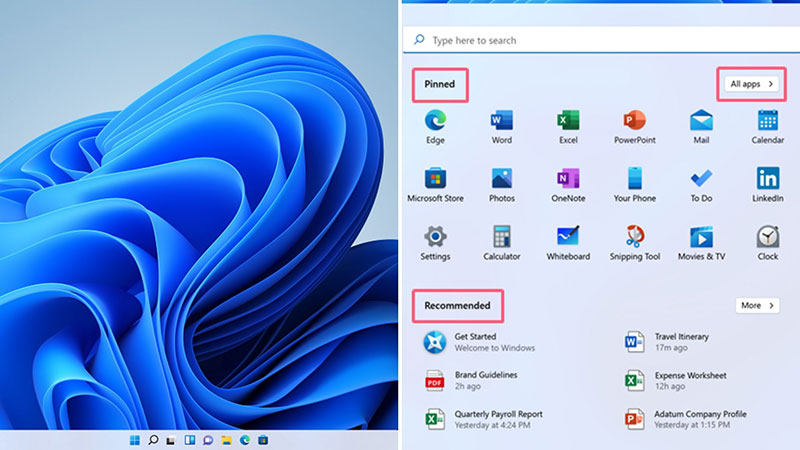 (Image Credit: Microsoft)
When you now click on the start-icon menu, a centred box appears with a search bar across the top, making it clear that you can search for any app, file or settings. Under this, you find a scrollable grid of pinned apps. Want to view all apps? Just click top right. You will also see a grid of recommended Microsoft apps for you to try and, if you click the more button, you will see your most recently used files or apps.
If you prefer alternative start menus, there are others available; Open Shell, if you want a more classic Windows 7 look and feel. If you prefer a Windows 10 layout, you can choose Start11 by Stardock.
While Open Shell is free, you will pay £5.99 per install for Star11 or £13.99 for three installations; however, this does come with a 30-day free trial.
Multiple Desktops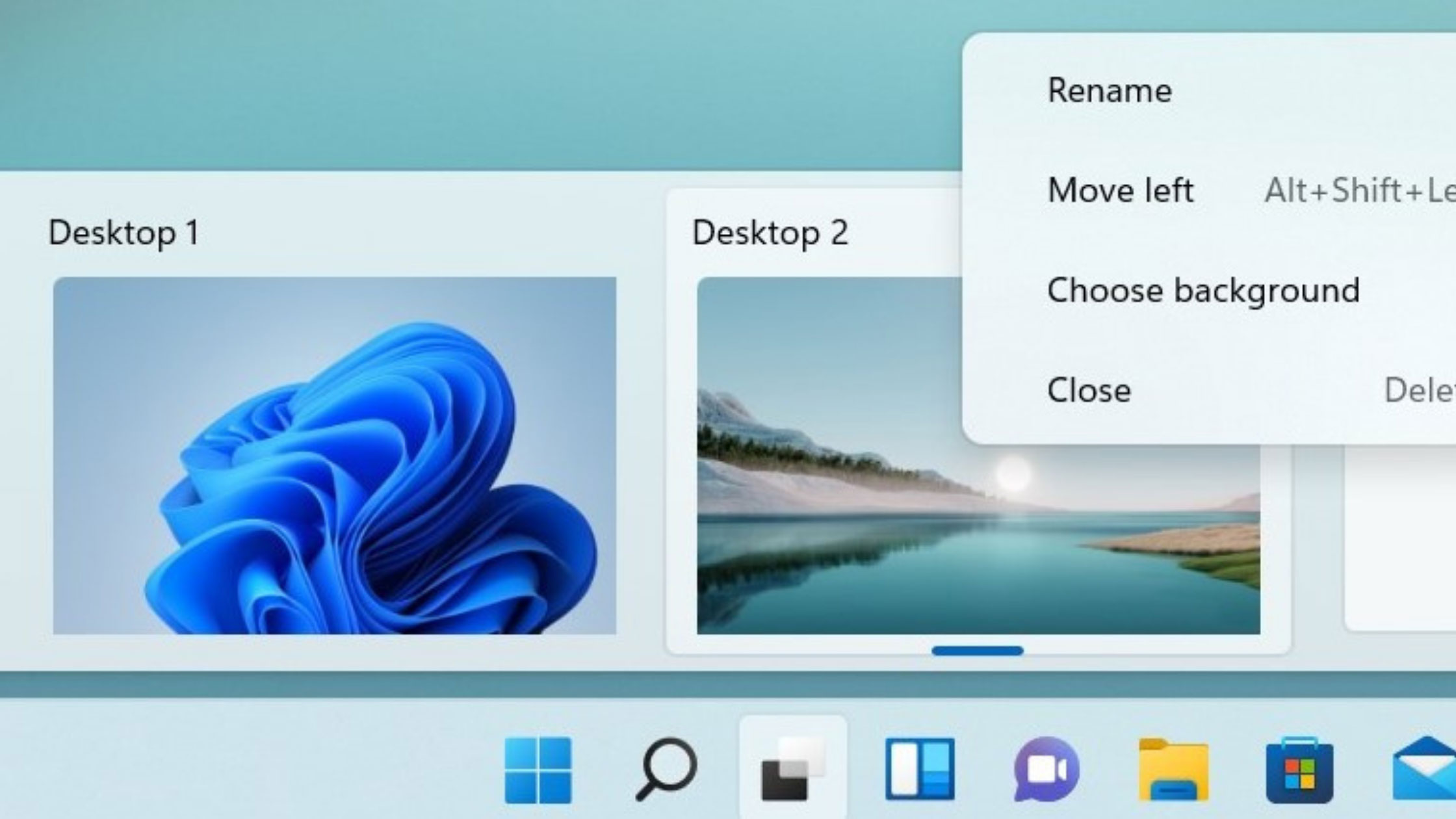 (Image Credit: Microsoft)
Microsoft has combined utilising your computer for work and play by creating multiple virtual desktops, which are great for multi-taskers who want to keep applications running independently and focus on specific tasks. Although this feature was on Windows 10, it was not straightforward. Now it's simple to use and great functionality to have. To open a new virtual desktop, hover over or click the desktop icon on your taskbar. It will open a new clean desktop with no open apps. To switch and close the desktops works in the same way. You can also use the keyboard shortcut Windows key + Ctrl + D.
Windows Widgets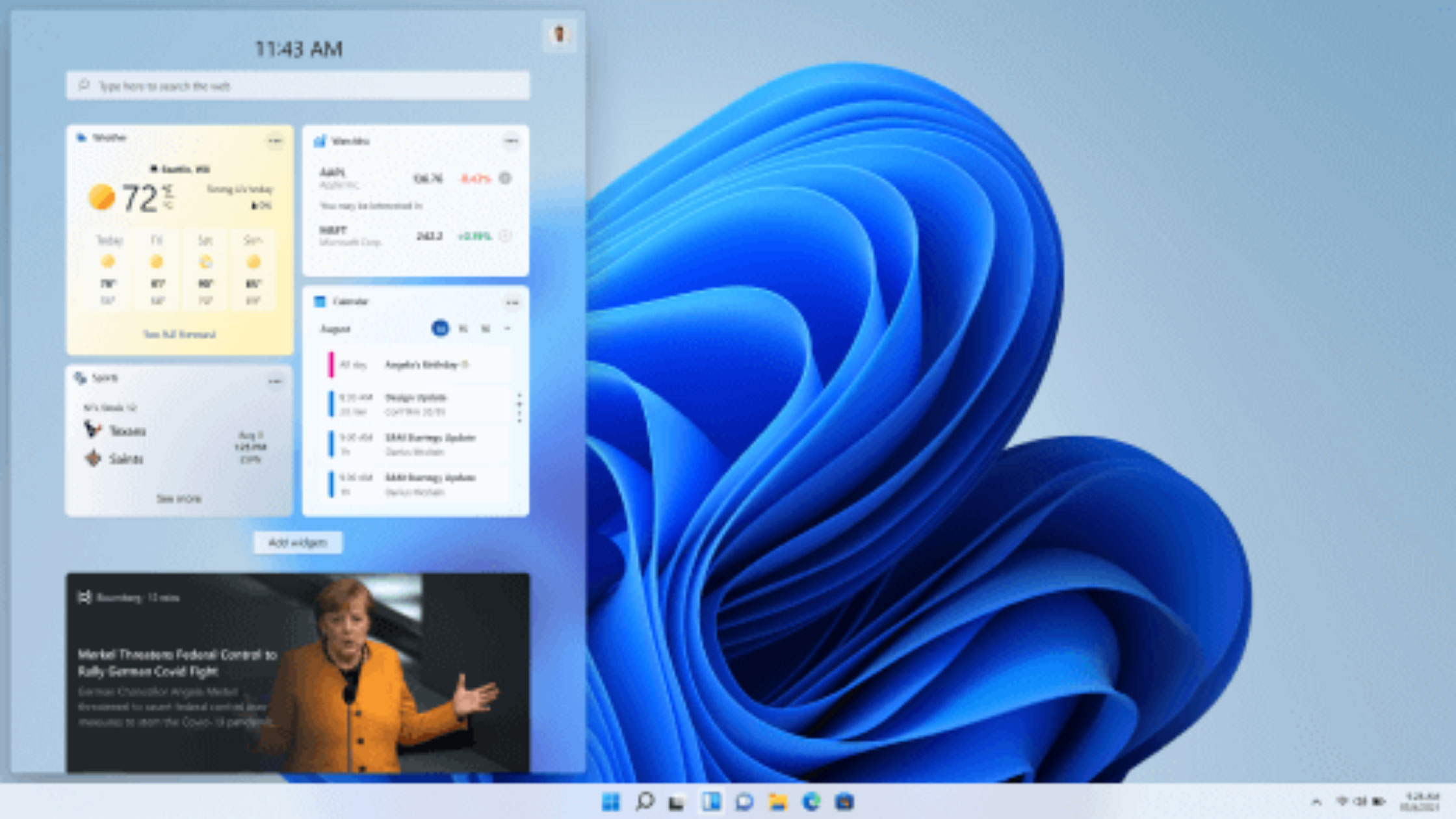 (Image Credit: Microsoft)
Similar to widgets on the Windows 10 Taskbar update, the new Windows Widgets allow you to search the web and create personalised feeds of your photos, calendar, to-do lists, news, sport, and other interests complied by AI. At this stage, the widgets are powered primarily by Microsoft's services with the plan to integrate third parties in the future. You can rearrange and resize the widgets, create localised feeds, support content writers by leaving a tip and have them at full screen if you prefer. Although not a new feature, it brings an evolution of the Interests feature currently on Windows 10 to be in line with iOS. You can find the icon on the taskbar, which will open the panel for you to customise.
Android App Intergration
Microsoft announced native Android App support for this new operating system, but it is more limited than imagined. You will need to be a Windows Insider to BETA test a limited number of apps and games from the Amazon Appstore. The entire store isn't accessible to date, with many of the top apps unavailable, and there have been no further updates as to when they will become unrestricted.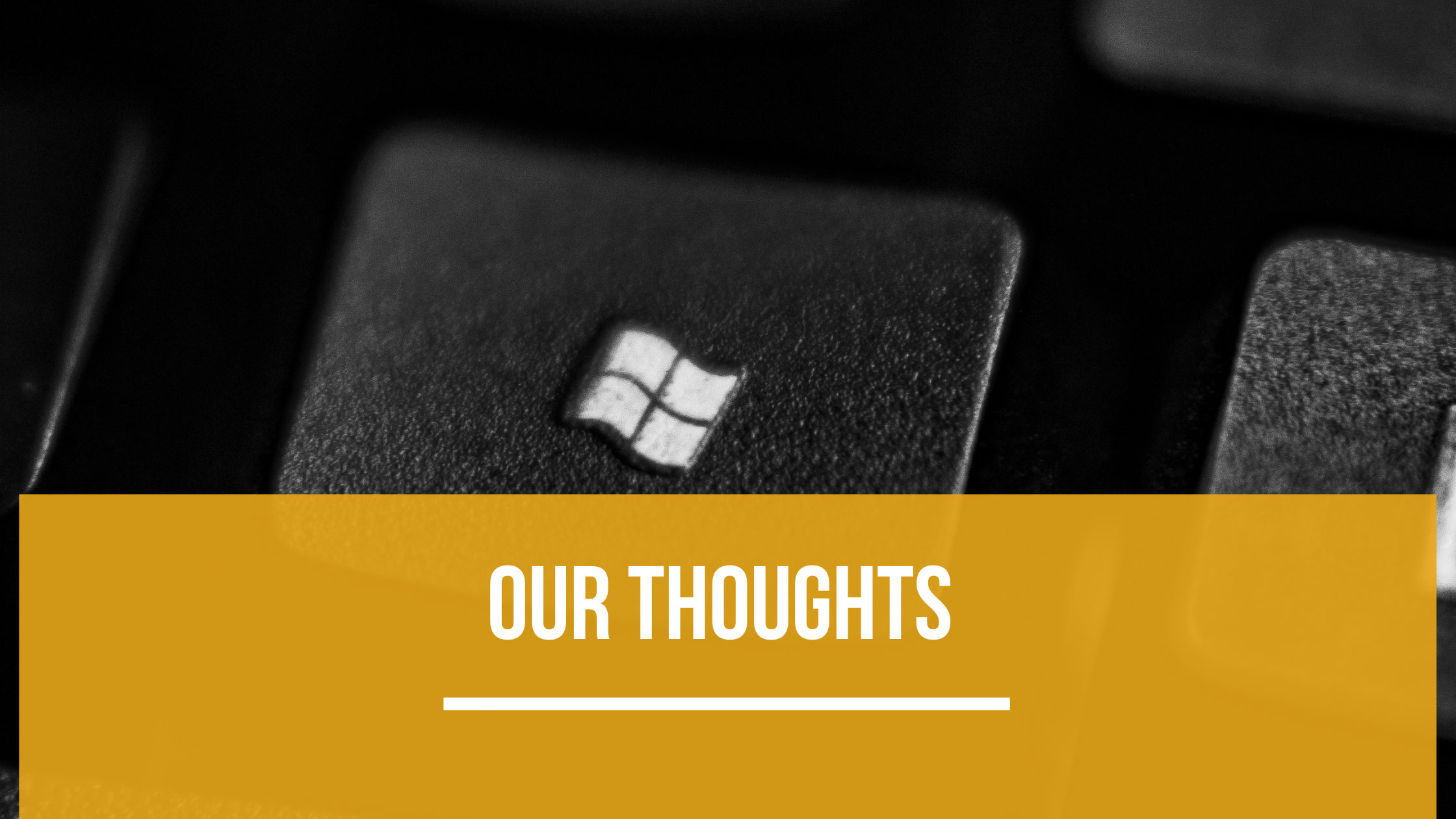 Any issues?
Unfortunately, one of the problems Microsoft has not solved is the default enabled state of the Fast Start-up option, which often causes more issues than it solves.
You can still disable this in the same way as before by opening the traditional Control Panel – Power Options – Choose what the power button does – Change Settings that are currently unavailable – Turn on Fast Start-up (Toggle this off).
The ability to right-click on your taskbar to open the task manager is another simple feature that has been removed. Now you can either search in the start menu or press CTRL+SHIFT+ESC.
Should I upgrade or wait?
If you are a home user and haven't already upgraded to Windows 11, then as long as your device fits the requirements as stated below, we see no issues with upgrading.
If you are a business user with managed IT Support, we recommend speaking with us first. As this is a new operating system, some software conditions won't be compatible at this stage. We will ensure that this is the best option for you and will then carry out the upgrade to ensure you won't face issues.
Requirements
The new OS has specific requirements meaning computers that are pre-2018 are outdated. To be installed, your device must meet the minimum specifications as below:
CPU: 1GHz or faster with 2 or more cores on a compatible 64-bit processor or system on a chip (SoC)
RAM: 4GB
Storage: 64GB or larger
System firmware: UEFI, Secure Boot capable
TPM: Trusted Platform Module (TPM) version 2.0
Graphics card: Compatible with DirectX 12 or later with WDDM 2.0 driver
Display: High definition (720p) display that is greater than 9 inches diagonally, 8 bits per colour channel
Internet: Windows 11 Home edition requires internet connectivity and a Microsoft account to complete device setup on first use. Windows 11 Pro edition does not.
Conclusion
As Windows 11 is brand new, there are many early adopter issues. So far in the industry, we have seen programs refuse to launch, strange program crashes, printing issues, the list goes on. We are looking forward to new updates soon and, whilst it may have some teething issues, once you become used to the new features, they can help you become more productive.