Tuesday, May 18, 2021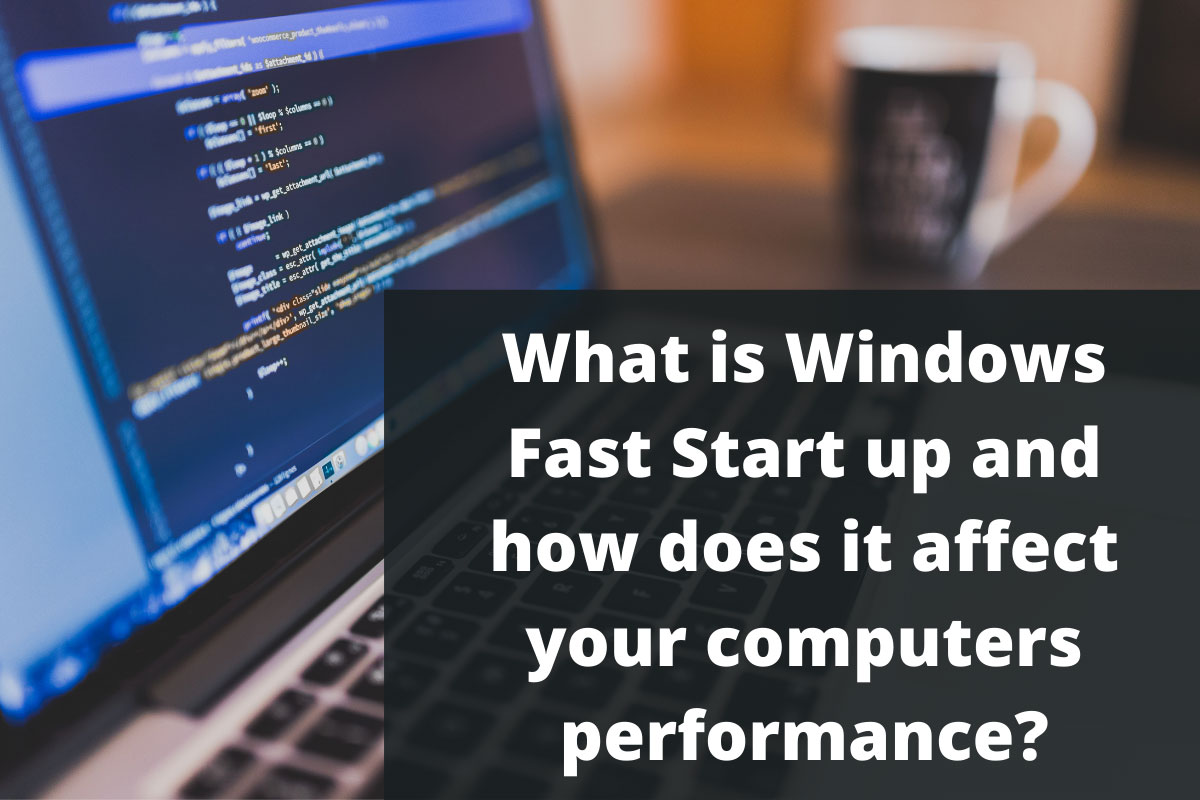 What Is Fast Startup and How Does It Work?
Windows Fast Startup does exactly what it says on the tin, starts up faster! It combines features from hibernating and shutdown modes, which will allow for a faster reboot every time you switch back on. It's enabled by default on devices running Windows 10 or above and most people don't even know it's switched on. It was designed to save you time in the reboot process, but can sometimes be more trouble than it's worth.
As with a full shutdown, windows will log off all users and close all applications; however, the operating system and drivers remain in a state of hibernation, so this essentially allows you to start up a fresh session loading the RAM image, operating system and drivers from saved mode.
How Does This Affect My Computer?
Do you find your computer running slow? Or keep getting those annoying "Reboot now" pop-up messages? Then Fast Startup could be affecting your performance. Here's how:
Fast Startup doesn't shut down the memory or system drives, so it can't install any system updates. If you want to keep this feature enabled, you'll need to do a Restart to install any updates, as this remains unaffected and will completely shut down without saving memory or system state. This is usually the main reason your computer is running slow, or you keep getting a Windows update message.
The Windows hard disk is locked in Fast Startup, so you won't be able to access it from other OS or make any changes, if you do then you risk corruption, so best avoided! Dual-booting? Then it's not recommended you use this feature at all.
It can cause your software not to work as it should, especially if using encrypted disk files. You will need to manually dismount any encrypted drives before you shut down or they will be automatically remounted when you reboot causing interference.
BIOS/UEFI settings may be unavailable, as some systems do not support hibernation.
How To Disable /Enable Fast Startup
If this feature isn't for you and you want your computer to perform a hard shut down and install the recommended updates each time then it's recommended you disable Fast Startup.
Open the control panel > Power Options
Select "Choose what the power buttons do" (If this is the first you may need to select "Change settings that are currently unavailable" to make the Fast Startup option available.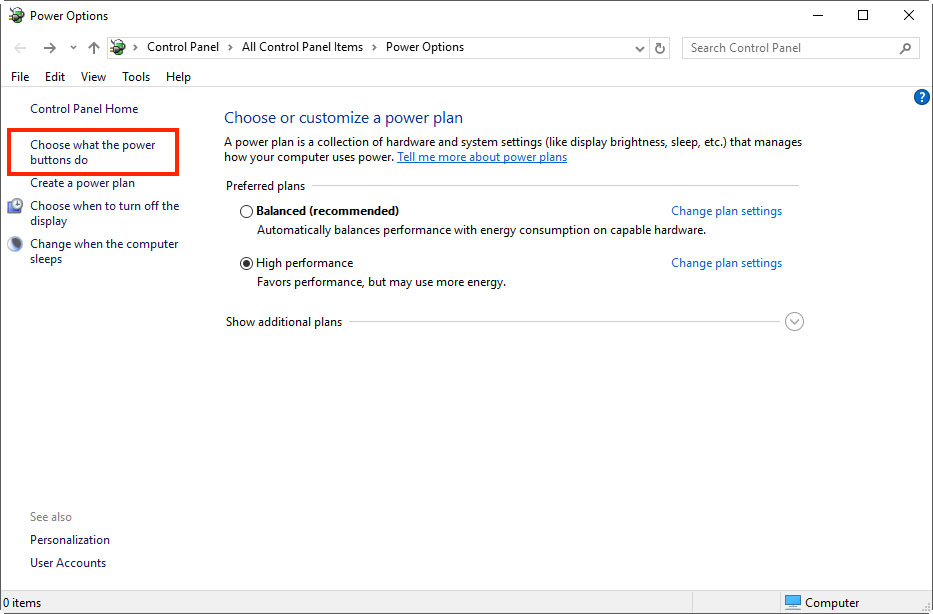 Scroll down until you see "Turn on fast startup (recommended)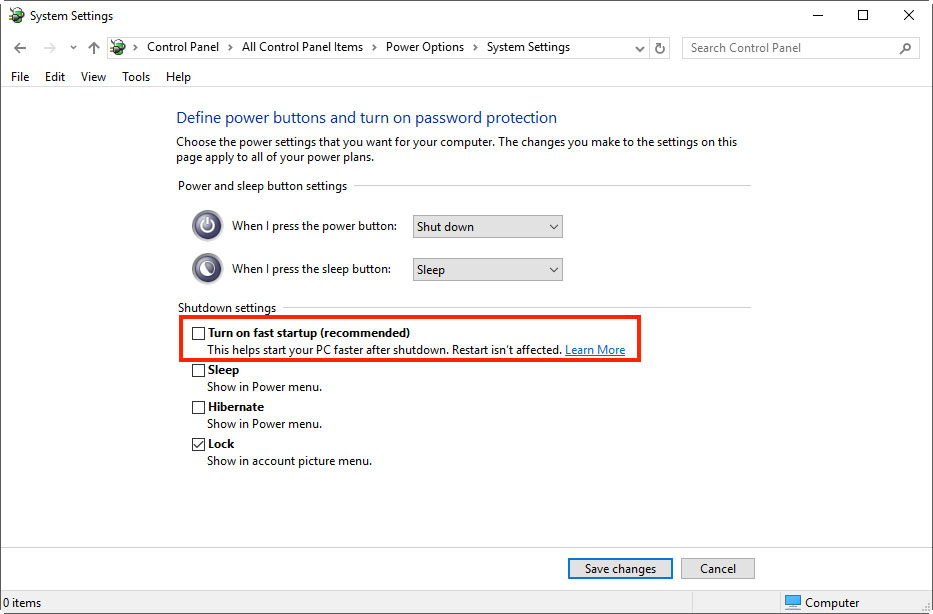 Untick/tick the check box and Save changes
Once you've completed these steps, it's recommended that you restart your computer to allow changes to take effect.
If you don't get the option to select Fast Startup then you'll need to enable hibernation mode.
The quickest way is to hit Windows+X and open Command Prompt (Admin). At the Command Prompt, type the command: powercfg /hibernate on. You'll then need to run through the options again as above.
Should I Use Fast Startup?
Fast Startup isn't a feature for everyone, but it might work for you. The best thing to do is to experiment with it and see which option works best for you.
We've found that turning Fast Startup off fixes 4/10 system issues. So we'd recommend turning this feature off and rebooting your computer to see if that solves your problems. If not give us a call and we'll see how we can help.
Need Extra Support?
We can provide hassle-free, affordable IT Support tailored to suit your business needs. Our engineers have extensive knowledge of systems, software and hardware to make your IT run as smoothly as possible.
Click here to contact our friendly team to see how we can help you and your business get the support you need.