Wednesday, October 5, 2022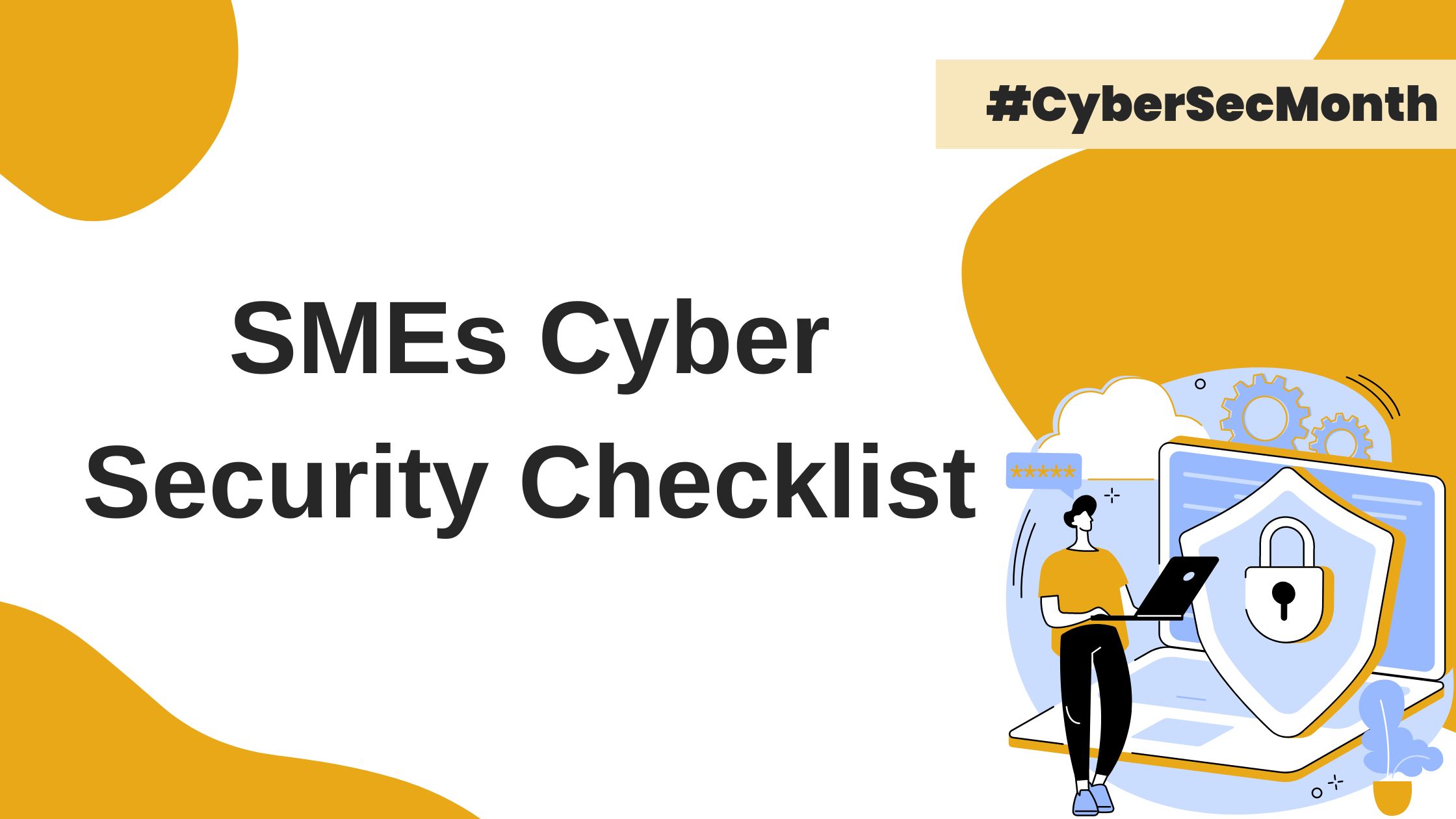 Many SME's believe that due to their size, they are less likely to be targeted by a cyber-security attack; however, this could not be further from the truth. According to the *Federation of Small Businesses, SME's are subject to almost 10,000 attacks per day collectively which is estimated at an annual cost of £4.5 billion with the average cost of an individual attack at £1,300.
As a business owner, not only are you responsible for ensuring that you protect your company's systems and employees, but also are responsible for protecting your customer data and safeguarding the business from potential breeches and/or attacks.
So how can you reinforce cyber-security in your business? In this blog, we explain our top tips for minimising your risk of an attack and recommendations to protect your business.
Emails
Double check to and from addresses for misspelled or additional words
Ensure all email accounts require strong passwords on all accounts
Send emails over encrypted connections
Delete any suspicious emails straight away and avoid opening them
Never use personal accounts for company business
Avoid clicking suspicious links or be wary downloading attachments
Software
Turn on automatic software updates for operating system, browsers and apps
Delete any unused software or applications
Ensure that all software is reviewed before installation
Keep all machines up-to-date with the latest anti-virus and/or anti-malware software
Take regular backups which are encrypted stored securely
Hardware
Never leave devices unlocked when unattended
Protect mobile devices with an additional pin or password
Implement Bit-Locker protection where possible
Online
Double check the websites you are using are HTTPS encrypted
Ensure that you have a valid SSL certificate and HTTPS installed on your company's website
Where accounts hold sensitive information, use two-factor authentication
Use long-tail complex password, preferably via a password manager
Double check URLs when clicking through a link
WI-FI
Have separate Wi-Fi networks for business and customers
Restrict accessing the network remotely
Ensure secure passwords are in place
Staff
Ensure staff are trained correctly and are aware of what to do if an attack is recognised
Only give access to systems and files required
Limit access to systems for temporary staff
Require all staff change passwords regularly
Ensure all company data is kept on site, unless for authorised use
Use a terminal server where possible for remote access
By following our top tips, you can ensure that you, your business, employees and customers remain protected and reduce the chances of a cyber-attack.
We can reduce the chances of your business falling victim to an attack or threat by ensuring that you remain protected at all times.
For more information on the cyber-security services we offer, please click here.
*www.fsb.org.uk/resources-page/small-firms-suffer-close-to-10-000-cyber-attacks-daily.html