Monday, September 26, 2022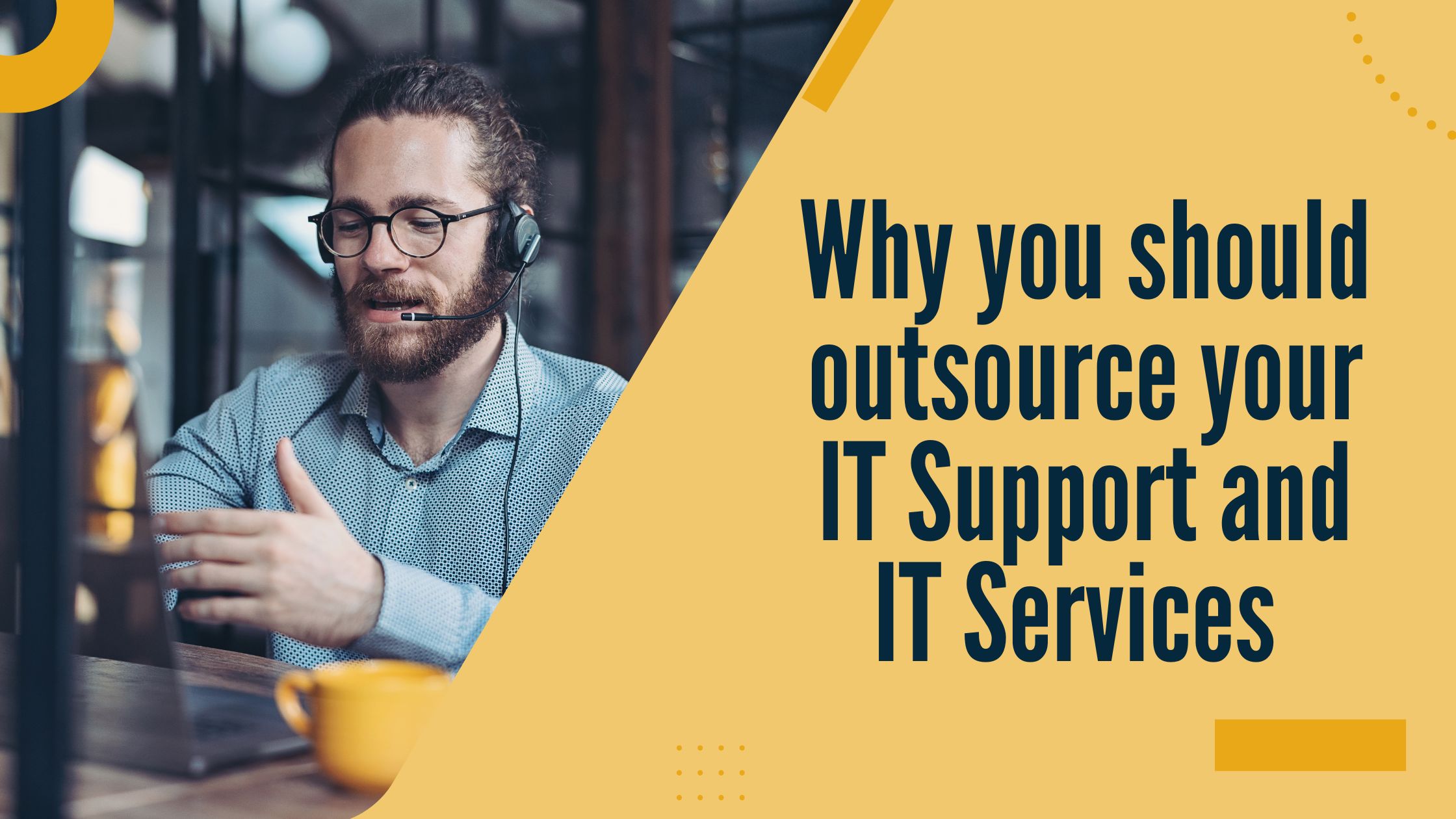 Many companies choose to outsource their IT Support, as it saves them time and money but also saves resources and can be more effective and efficient than having an in-house team. Deciding to move to third party, managed IT Support is a big decision to make and comes with a range of benefits and advantages that will aid your company in the long run.
We looked at the top reasons you should consider outsourcing your IT Support for your business and how we can help make that decision a little easier.
Save £££
An in-house IT engineer's salary can vary between £25-40k per year depending on experience and doesn't take into consideration the cost of recruitment, training or other expenses associated with hiring a new employee. For many small to medium businesses, this is a luxury that is unaffordable. With Outsourced IT Support, you pay a fixed monthly fee that is within your budget, providing your business with support from a team of experts with no hidden costs, allowing you to reinvest funds into other areas of your business.
Support when you need it
IT systems are a critical part of your business, as are the software and systems that go with it. If your systems go down or you need a new user adding and your internal IT support is out of office, this could be detrimental to your business. What if your business doesn't have enough workload for an in-house IT Professional, or you don't have the space for another employee in the office?
No matter the size of your IT requirements, outsourcing your IT services allows you to access support as and when it's required. With optional monitoring, it gives you peace of mind that if your systems do go down or anything is wrong; our team receives a notification without you having to lift a finger and can start working on a solution almost immediately. As they say, prevention is better than cure.
Have the right person for the right job
Technology is ever changing and so is IT, which makes hiring the right person for the job a difficult task. By choosing to outsource your IT Services, whether it is an IT technician to fix a router, or a Outsourcing can help with providing insights on how you could upgrade your current IT infrastructure to produce better efficiency. This could include providing advice on new systems, setting up profiles for remote working or simply recommending products and services that will increase your business productivity and yield excellent results. If it's broken we can fix it, but we can also help with implementing systems that will increase your businesses efficiency.
Unmatched resources and expertise
When you have internal IT services, their knowledge is often limited to your business and that of other companies were they have worked. By outsourcing your IT, you have a team of expert technicians on your side that have experience working with a range of different sectors and industries. This gives them unmatched knowledge and perspective on how to handle a variety of situations that may occur. They can usually find a speedy solution to various problems as they have encountered something similar elsewhere and they have access to resources that can be beneficial when planning your future IT strategies.
Focus on what matters most
Resources, time and staff are limited in businesses, so choosing to outsource your IT support, removes stress and gives staff back the freedom to focus on important tasks rather than complex or simple IT issues. Your goals, growth and performance can remain at the core of your priorities whilst you and your business receive professional IT Support.
How we can help.
Choosing to outsource your IT services is beneficial on multiple levels and as cyber-security, business intelligence and communications are on the rise in this new digital world, having a team of professionals with unique problem-solving aptitudes can bring a diverse set of skills to your business, which saves time, money and improves productivity.
If you are looking to minimise downtime, reduce reoccurring problems and issues whilst enhancing your current workforce then we can help with our managed IT Support packages.

Alternatively, if you would like a friendly chat with one of our team about the options available, then contact us today to see how we can help.