Tuesday, May 31, 2022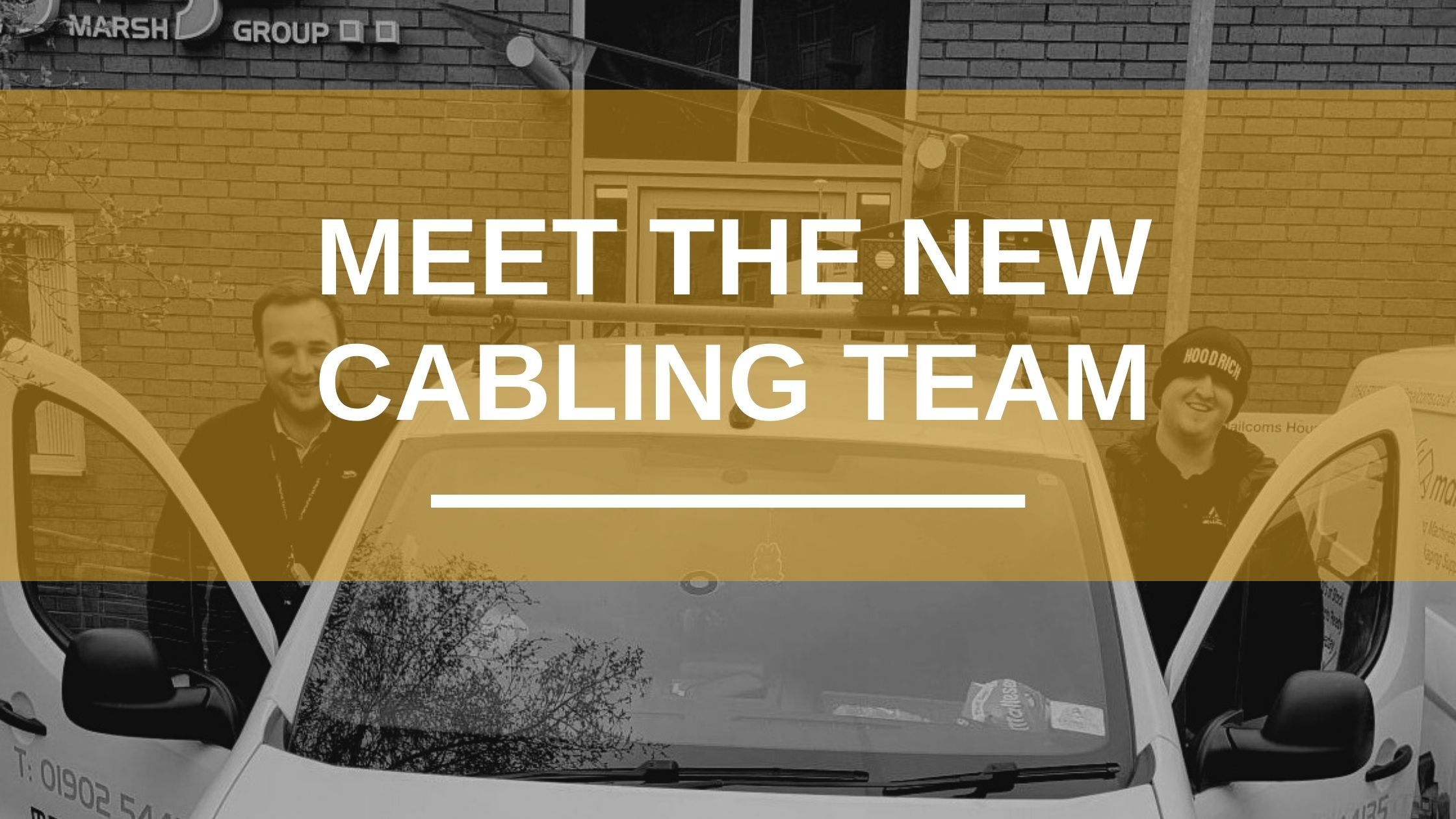 You may have seen our new cabling crew recently, but we wanted to take the time to introduce them and allow you to get to know them a little better.
Craig and Josh joined us a few months ago and have hit the ground running getting stuck into jobs on-site and providing our clients with excellent service and most important of all, getting things done! We are thrilled to have them both as part of the team, and we know you will be too.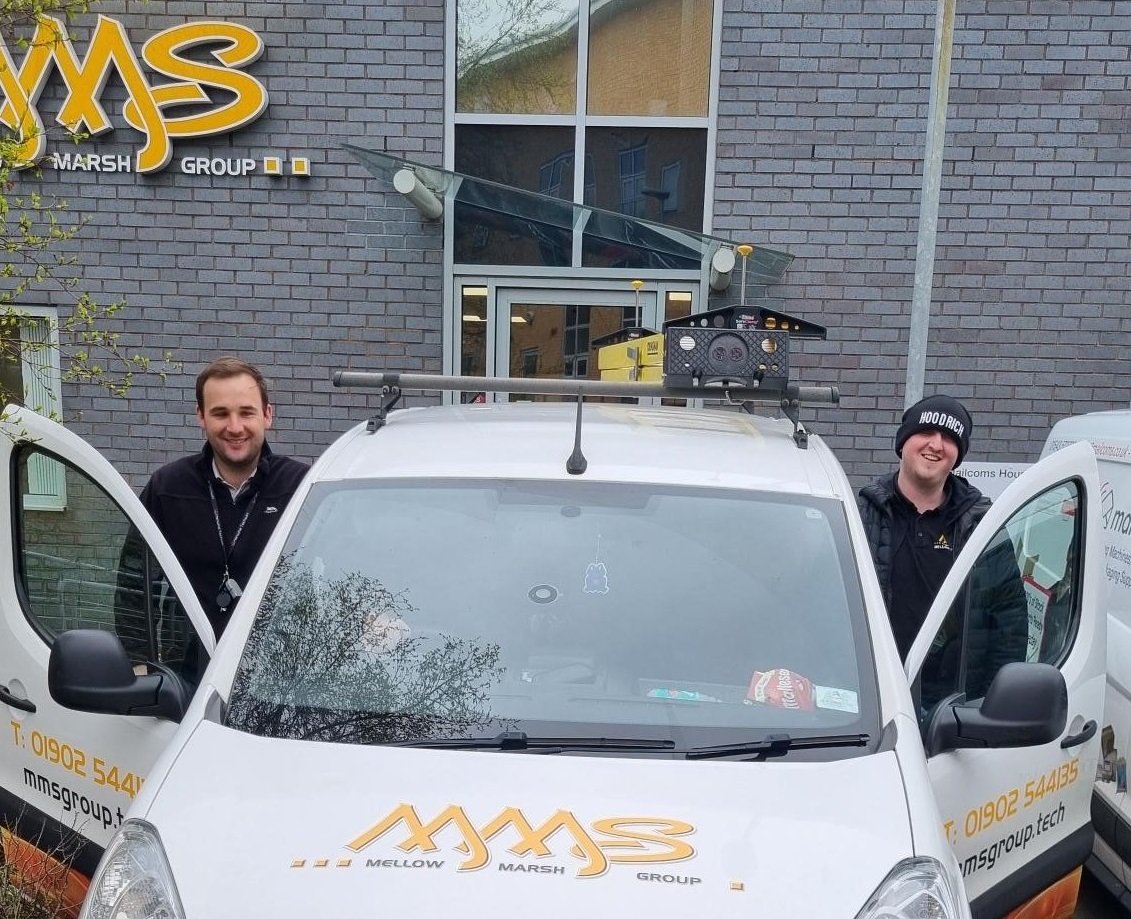 Craig is pictured on the left, Josh on the right.
Craig – Data Cabling Engineer
Craig takes control of the provision and maintenance of networking cables out on site. He will diagnose and rectify faults, install new cables, phone lines, CCTV cameras and door access systems. Craig has over 10 years of experience in the IT industry and he knows his stuff.
What or who inspired you to move into the IT Industry?
"I was playing cricket with a friend of mine in 2009 when he offered me a job for the summer as they were busy and needed the help. I loved the role and gained a wealth of experience, I ended up staying on indefinitely until I started my new role here. I enjoy the work and like making a difference in helping how people work, with new IT installs."
What was your first paying job?
"I was a plasterer's labourer. For those who don't know what that is, I used to work alongside a plasterer mixing materials, cleaning tools, assisting with applying plaster to walls and ceilings etc. I've always been hands-on and this job gave me some great skills I still use to this day, especially when doing DIY at home!"
What was your worst job?
"Has to be a bartender, I respect those who do it. The worst for me was people leaning over the bar, shouting at you and waving money or a card in your face as you serve someone else. We've all been there and know what it's like to be at a busy bar, but try being on the other side, it's a headache. Defo not for me!"
What do you like to do outside of work?
"I'm a keen golfer and enjoy playing hockey when I get the chance, but most of my time is spent with friends and family these days."
Do you have any hidden talents or strange hobbies?
"I'm actually not a bad baker and friends and family seem to think so too. Move over Paul Hollywood!"
Do you have any phobias?
"Absolutely! I cannot bear treading on things in the sea. It gives me the creeps! I don't think it's a recognised phobia, but it is to me. Going into any water I can't see the bottom of is no from me..."
Move to a new country or run away with the circus?
"Move to a new country, the circus isn't the same as it used to be.."
If you could choose a superpower, what would it be?
"It has to be the ability to fly. Being able to just get up and go when you feel like it, no traffic to be stuck in and most of all no road works! I'd just be a human aeroplane travelling around the world. Imagine how many places you could visit in one day… It would be fantastic."
Do you have a bucket list?
"I've always wanted to skydive or go to Australia to watch The Ashes, maybe if I get that ability to fly!"
If you could meet one person, living or dead, who would it be?
"The late great Shane Warne, he was an exceptional cricketer and gave so much to the game. He was one of the sports greatest."
What's your funniest "awkward moment" story?
"I'd been out on a Saturday night and had a few too many. I must have been hungry when I got home as my sister caught me in the kitchen, tucking into the Sunday roast beef. The worst was it was raw! Safe to say I've never lived it down..."
Josh – Data Cabling Assistant
Working side by side with Craig, Josh completes the cabling team. Attending client sites and assisting where needed. Josh is quite new to IT and pretty shy, but he's a keen learner and is building up his knowledge and confidence day by day.
What or who inspired you to move into the IT Industry?
"It was really by chance, I was out of work when I got a call from an agency offering me work for a month as a cabling assistant. I didn't know what it was at the time but I accepted it anyway. I quickly realised that I enjoyed learning the role and enjoyed what I was doing. So after a week of doing the job, it was clear to me that this was something I wanted to do full time. One night once I got home, I was looking for roles on Indeed and I came across this role at Mellow Marsh, applied and now I get to do this full time! It worked out great."
What was your first paying job?
"I used to work nights in a factory where I cleaned oil marks off aluminium food trays. It was a long shift and very tiring."
What was your worst job?
"By far the nights at the factory cleaning those trays. My hands would be sore from all the scrubbing and I was seeing oil marks in my sleep!"
What do you like to do outside of work?
"If I'm not working I usually spend time with my daughter or with my friends. I don't play but I do like to watch my mates play football and support from the side-line. Aside from that, I'm pretty chill."
A huge thanks to Craig and Josh for taking time out of their busy schedule to sit with us… Now back to work 😊